The Raabe Ford Lincoln Ground Breaking Ceremony was held on Monday Sept. 19th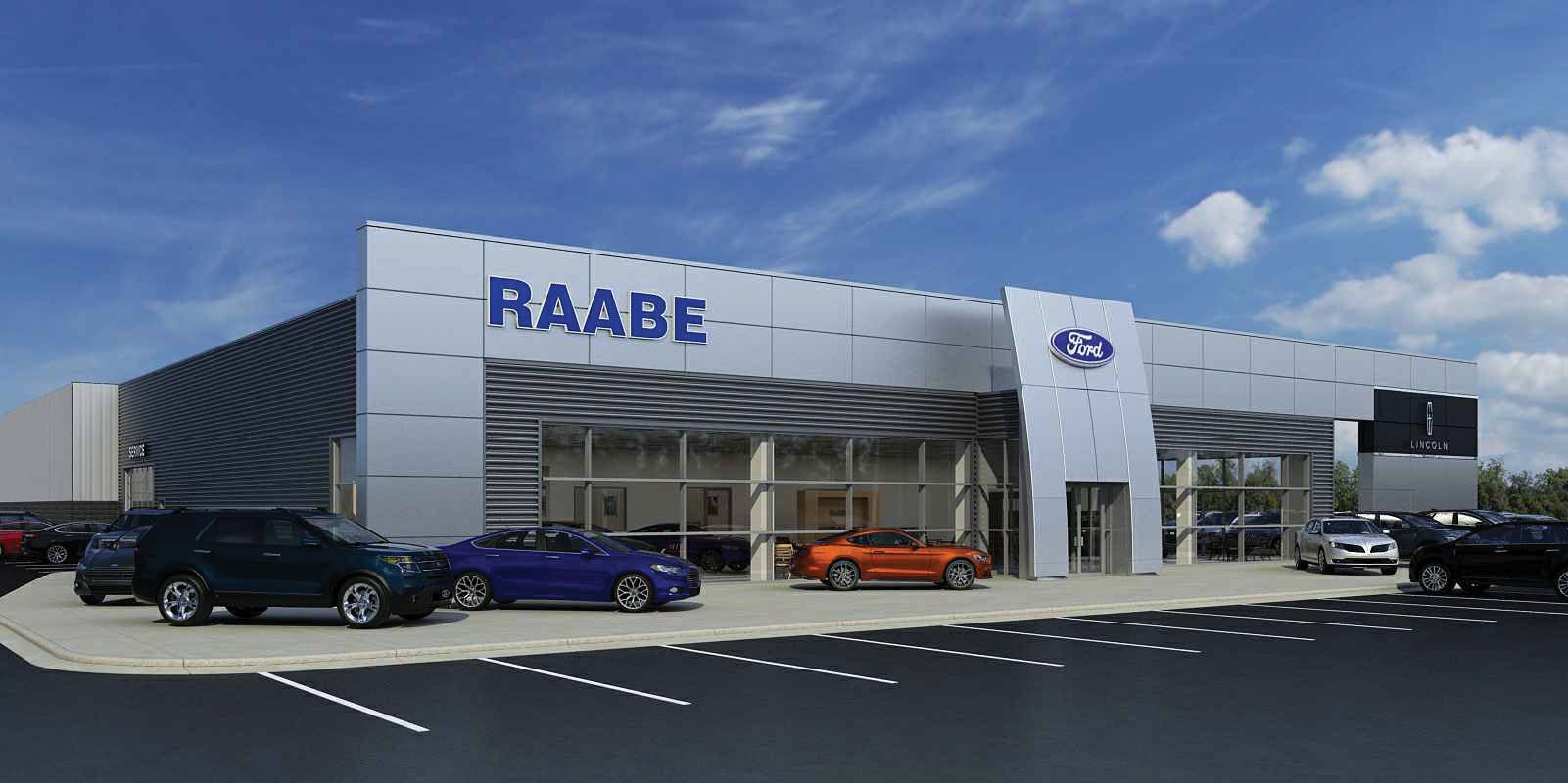 Construction of the All New 31,000 Sq. Ft. Raabe Ford Lincoln will be a 3 phase project, scheduled to be complete in Summer 2017
Phase I will consist of building the Mechanical Shop, Parts Department and Service Drive Thru. (Expected to open February/March 2017)
Phase II will consist of Demolition of the current Mechanical Shop & Parts Departments and building the New Showroom, Customer Lounges and Administration Offices (Expected to June/July 2017)
Phase III will consist of re-doing the surrounding Asphalt and demolition of the current showroom, customer lounge and administration offices and will reveal the New Dealership sitting behind the old Showroom..
As of December 6th, all of the site prep, ground work, footers, concrete slab, piers, block and framework is almost all complete.
MOVING SALE April 15th 2017
Public Auction Sale: Raabe Ford Moving Sale - Delphos, OH 
Public Auction Sale: Raabe Ford Moving Sale - Delphos, OH
Large database of live auctions. Auctioneers you may post your Auction listings FREE! Search by Area - Auctioneer - Category - Keyword. Site contains full listings, photos, Auctioneer links and information. Free for Auctioneers and free for Auction
*All items not yet listed. More items adding daily. i.e. Parts Shelving, Oil, drains. *
December 22nd update...
The construction continues 1 more day today before construction crews and subcontractors get a break for Christmas.
Concrete block walls continue going up as well as the roofing being installed.  It won't be long now before our Parts/Service departments and Service drive through will become in indoor project!